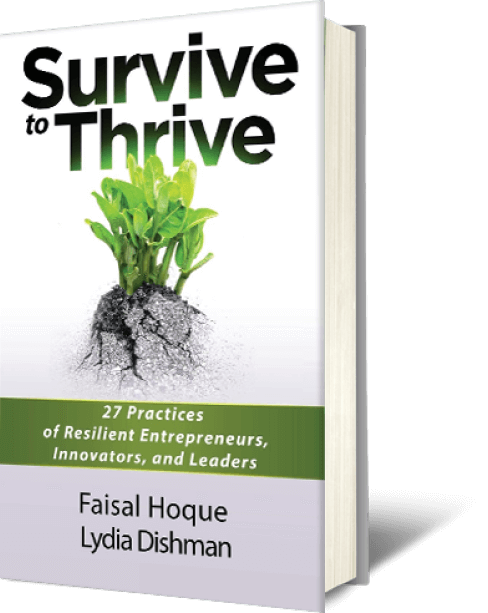 27 PRACTICES FOR RESILIENT ENTREPRENEURS, INNOVATORS, AND LEADERS
Serial entrepreneur and thought leader Faisal Hoque and journalist Lydia Dishman have examined the stories of a variety of leaders who faced ill health, professional setbacks, emotional loss, and a host of other life-changing events, in order to illustrate how each achieved personal transformation and success by mining their own resilience.
Resilience is the universal human capacity to face, overcome, and even be strengthened by experiences of adversity. The book is divided into three sections, each of which are key concepts in the development of one's own ability to bend, and not break, in the face of a personal or professional setback.
The individual stories examine the essential tools needed to overcome obstacles and seize upon an opportunity.
They incorporate practical applications for reframing your reaction to setbacks.
They help guide you through a process that can redefine fear as a simple signal that something isn't working.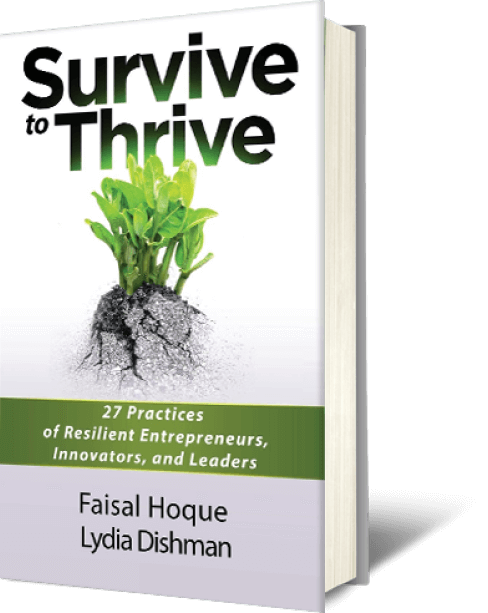 No one really knows what's coming around the next corner, we're all operating on uneven footing. Still, we still need to drive progress, and ensure sustainability. The messages and learnings in Survive to Thrive couldn't be more relevant today. We hope you find nuggets of wisdom in it.
Faisal Hoque HuffPost Live Interview
To survive and thrive, we need to find ways to deal with pressure and uncertainty. There are any number of scientific studies out there that show the deep connection between staying calm and productivity. Entrepreneur, author, founder of Shadoka, Faisal Hoque shares his insights on how to be resilient and productive in the face of daily stress.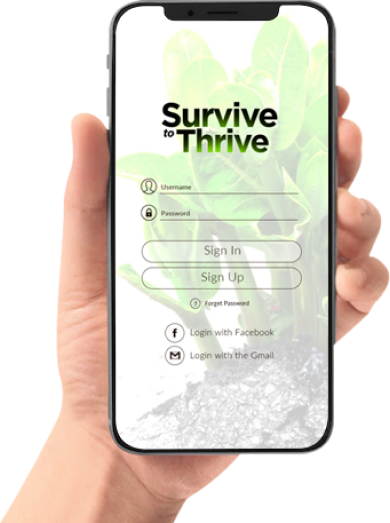 Survive to Thrive App
Helps leaders, entrepreneurs, and innovators to increase their resiliency for achieving success.
Provides daily practice guidelines
Track progress
Adapts to individual need and pace
Allows users to create a journal
Regularly brings in content from our blogs
Confidential and secure
GROUND BREAKING DIGITAL CLASSES
Change and disruption has swelled into a tsunami carrying enormous consequences and impacts. The question is, will you be pulled under by these crashing waves of change? Or will you choose to adapt and learn to navigate the stormy seas so that the waves lift you up, and others along with you Enroll, and find out in these ground breaking, documentary style, digital classes.